Whether you are a real estate agency, a one-person realtor or a real estate projects developer, our SEO strategies will bring you more prospects and leads with high buying intent.
Profigain will help you identify and dominate your real estate marketing and sales goals to help you rise above competitors targeting your territories! We carefully examine the demographics within your chosen area and will tailor an SEO strategy for your real estate business.
SEO for Real Estate Businesses
For the past couple of years, the real estate market has become one of the highest competitive industries for acquiring qualified leads. Most businesses have learned that to survive and have an advantage over their competitors, they must have a stronger search engine ranking.
Whether you are a real estate agency, a one-person realtor or even a large real estate project developer, consider analyzing your online strength and visibility, if you have been struggling to get more leads in a very competitive market, or want to have a definite advantage over your competitors, it is vital that you learn more about our real estate SEO plans and strategies.
Profigain helped a lot of real estate businesses scale to another level. Applying our SEO strategies for your real estate business can take your sales to a new level while helping you to outperform the competition!
In recent years, Profigain has been very successful in many countries, including but not limited to Germany, Turkey, Saudi Arabia, Qatar, the United States, Canada, Singapore, Switzerland, and many others.
We have helped countless clients from all around the world, and we're here to help you as well by minimizing your efforts, maximize your return on investment while using low-budget strategies that brings the most efficient results to your business. Profigain enables you to reduce the time needed to acquire high search engine rankings, so you can spend more time on closing deals and handling the more important areas of your real estate business.
Frequently Asked Questions About Real Estate SEO
The first step would be to determine your business goals, then examine the most important metrics and KPIs that would bring the highest results for your business, then list all real estate SEO agencies you think they would be qualified to deliver results for your business. Next, examine your list and determine which agency can help you achieve your important goals, ask yourself; would this SEO agency understand my business? Do they have expertise in this competitive market? Would this SEO company increase our business growth? Do they have common goals with us to dominate the market in a specific local area?
Remember; a robust Real estate SEO strategy is not about driving more traffic to your website or gaining better rankings on search engines. It's about boosting your sales by attracting qualified home buyers. A Proper SEO strategy will help increase your real estate business's online presence while getting more qualified traffic, aka buyers' traffic. Increased online presence plus increased qualified buyers' traffic equals increased sales!
Profigain SEO services are ideal for your real estate business no matter what stage your business is the sooner you start, the better and faster you will grow. Let us help you define and reach your most profitable goals. We offer a free SEO website analysis that will give you a broader perspective on your website and your online visibility.
Even though this free audit is not a comprehensive real estate SEO audit, we can identify gaps and issues in your website that could prevent you from ranking higher in search engines and will provide you with suggestions to implement on your site. With our expertise and proven records of success in online marketing for real estate agencies, you can rely on us and be sure that we'll always deliver what we promise. If you are looking to hire a real estate SEO agency, Profigain should be an easy decision for you.
Almost 90% of qualified buyers rely on real estate websites as the primary source of their research and shortlisting phase, rather than speaking directly with a real estate agent. Gone are the days of searching newspapers, the Yellow Pages or local business directories. With such a high percentage of buyers relying on online information, we take additional time to get to know your business needs. We want to understand the demographics and the psychographics of your ideal customer, and then help you capitalize on what makes you and your business unique and valuable to them. With our real estate SEO strategies, we will help you drive more qualified buyers to your website.
A strong SEO strategy starts with your website structure and design. Proper SEO techniques implementation will help bring more potential buyers to your website, but the design and speed of your site are the items that encourage your customers to stay on your site or not. If your website is slow, have technical issues, takes forever to load or doesn't work well on mobile or tablet devices, you will be losing a lot of potential buyers.
Focusing on Local and Geo-Specific Keywords
When implementing keywords into the content of your website, they should be relevant to your ideal customers and to target the local area. Potential and qualified buyers always search using location names and landmarks. Especially when a foreign investor is considering buying a property in another country, researching and proper implementation of geo-specific keywords into the content of your website will help potential customers find you when looking for a home in your targeted area.
Creating High Quality and SEO Optimized Content for Your Website
Potential buyers are looking for real estate agents that are knowledgeable in their field and are familiar with the local area. Having a website with helpful and engaging content will help to give your future customers a great first impression of you and your company. This great impression will eventually build trust with your prospects. When you provide significant value to your potential customers, they won't forget your business name, and they will most likely contact you for further steps.
High-quality content is a critical element of SEO for real estate agencies. By adding relevant and the right keywords and phrases, you are highlighting the quality of your service, and your dedication to the neighborhoods you serve!
While creating a powerful SEO campaign, be careful to not over-use keywords within your content, this is called keyword stuffing, and it is heavily punished by Google.
Over optimization is a common mistake that most real estate agencies usually make, especially when they use their in-house content writers. Content should be relevant and up to date without looking like you are desperate to get new buyers by filling your pages with out-of-context content and random keywords. Keyword stuffing, also known as the overuse of keywords or over-optimization, can lead to penalties from major search engines like Google, while also lowering the quality of your content, the reading engagement and the trust from your potential customers.
To prevent these mistakes, our staff at Profigain will research and implement the perfect keywords combination with the highest values for your real estate business and local area. We want to give your website original and valuable content, so your potential buyers appreciate it and build trust with your business name and eventually buy from you.
How Profigain Measures SEO Success?
Revenue and ROI
Boosting your ROI is always one of our main goals. This is the most critical metric for measuring the success of your campaign. With our SEO optimization services, we can help enhance your ROI to its needed goals, so your business grows to the next level.
We provide you detailed monthly reports that show important metrics of your company including ROI,
from the information in the reports, we can observe how your SEO campaign performed and decide what the best practices to further increase the performance in the coming month are. This way we can ensure that we have up-to-date metrics and benchmarks to work on, optimize our marketing channels and implement whatever marketing techniques to bring the highest possible ROI for your business.
Goal Tracking
Goal tracking is essential for any business that needs to track traffic increase, leads acquisition, and revenue growth of their website.
Objective and goal tracking are vital elements of any successful marketing campaign. This enables us to review how suitable the marketing medium is for your business to optimize and implement further techniques for your campaigns.
eCommerce Tracking
eCommerce results' tracking similar goal tracking, but the tracked metrics are slightly different. E-commerce tracking provides an extensive overview of data during an SEO campaign.
This data would allow businesses to scale and to increase revenue. By categorizing the data into channels using filters like organic search, email, social media, we can analyze and track the origin of the traffic that brings the most results; this will help you determine which traffic channel is the most effective for your business.
Team of Experts
Our staff is exceptionally qualified team players! We invest heavily in contracting and holding top SEO experts by offering a positively satisfying work environment. Each expert from Profigain is experienced and proficient in SEO and marketing campaigns and strategies. With our professional team of talented SEO specialists, we win when you win!
Education and Transparency
Being transparent with our customers is a critical element of our success, Profigain SEO strategies are built on educating each customer to have a better understanding of the SEO process and campaigns. We provide you with extensive information on why each step and action is vital in the campaign, how it will affect the overall SEO strategy, and what kind of results can we expect from this action. If you need an explanation about the metric or have a question about any terminology, our expert's will be happy to answer your questions and explain it to you in details.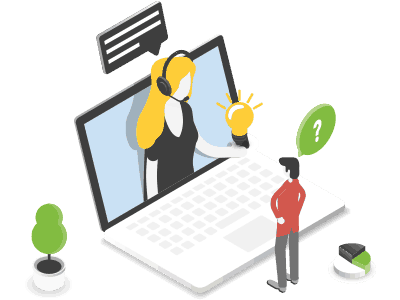 Real-Time Analytics
Profigain has developed advanced analytics and monitoring tools; we will provide you with all the tools and reports to track your campaign progress, you can sign in whenever or where-ever to see real-time keywords rankings, preview traffic developments, and ROI.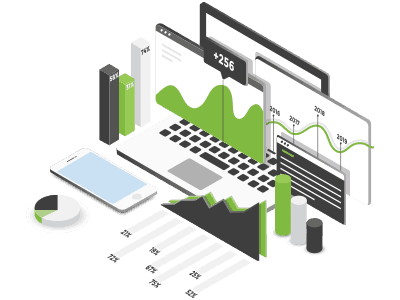 ROI Focused
Gain positive ROI with Profigain' data-driven SEO strategy. Whether you are a startup business or a Fortune 500 company, in business, every single dollar matter. Profigain' main success metric is positive ROI. If your campaign doesn't earn you money, then we are unsuccessful. Eliminate the guesswork of whether your SEO campaign is generating a positive return is not; your team will love the positive results.