Conversion Rate Optimization (CRO)
Conversion rate optimization (CRO) helps website performance by increasing the ratio of website visitors converted into actual customers or subscribers.
CRO helps in increasing sales, click-through rates, and other needed objectives without having to increase the traffic coming to your website.
The term conversion is used when you get a sale, a subscriber, or an action that your landing page is trying to convince the visitor to do.
Conversion rate (CR) is the ratio of your total converted visitors. For example, if you got 100 visitors to your website and only four people have purchased your product, your CR = 4%.
Your website pages should be designed around your customers' needs; there is no point to create a website that no prospect would want to interact with.
Let Profigain's experts review your website or landing pages and provide you with suggestions and insights that might increase your pages' conversion rates drastically.
There are an art and science behind raising your CR; hence, we provide a service for it.
While analyzing your targeted market and niche, we consider the psychology behind your prospects' wants and needs, and therefore, helped by our best practices, cases, and our benchmarking data, we provide you with what works for you and eliminate what is harmful to your business.
However, our mission won't stop here; we keep monitoring and testing the results until we reach the full potential of your desired objective.
What Can Profigain Provide for Me?
Over the past years, we have worked with many companies and have launched hundreds of campaigns and conducted a countless number of tests. We know what would work for your business and what won't. Once we review your pages would apply best practices for better conversion and then conduct further tests will reach the highest conversion rate possible.
What is the Process of Your Conversion Rate Optimization?
Our optimization process starts with analyzing your market, your copywriting, and all the elements of your current landing page. It is not exceptional to create a new landing page for your objective from scratch if your current page is old, not qualified, or far from being optimized.
However, Conversion rate optimization process is different for each website, even for each landing page, the purpose/goals, and the traffic source. Therefore; each project is different, so we highly encourage you to contact us today to talk about how we can help your business achieve the best return on your SEO investment.
Demographics & Psychographics Analysis
Page Code and Technical Analysis
Optimization and Implementation
How Profigain Measures SEO Success?
Revenue and ROI
Boosting your ROI is always one of our main goals. This is the most critical metric for measuring the success of your campaign. With our SEO optimization services, we can help enhance your ROI to its needed goals, so your business grows to the next level.
We provide you detailed monthly reports that show important metrics of your company including ROI,
from the information in the reports, we can observe how your SEO campaign performed and decide what the best practices to further increase the performance in the coming month are. This way we can ensure that we have up-to-date metrics and benchmarks to work on, optimize our marketing channels and implement whatever marketing techniques to bring the highest possible ROI for your business.
Goal Tracking
Goal tracking is essential for any business that needs to track traffic increase, leads acquisition, and revenue growth of their website.
Objective and goal tracking are vital elements of any successful marketing campaign. This enables us to review how suitable the marketing medium is for your business to optimize and implement further techniques for your campaigns.
eCommerce Tracking
eCommerce results' tracking similar goal tracking, but the tracked metrics are slightly different. E-commerce tracking provides an extensive overview of data during an SEO campaign.
This data would allow businesses to scale and to increase revenue. By categorizing the data into channels using filters like organic search, email, social media, we can analyze and track the origin of the traffic that brings the most results; this will help you determine which traffic channel is the most effective for your business.
Your Team At Profigain
We offer a devoted in-house SEO expert team committed and dedicated to your success. Profigain will integrate as a member of your company, to help produce outstanding results, and to incorporate your objectives into your marketing campaigns. Our SEO specialists are here to help you avoid the challenges they've seen others face, by providing expert consultation to lift you up and over any hurdles, you may encounter. We're not just here for you; we're here with you!
Education and Transparency
Being transparent with our customers is a critical element of our success, Profigain SEO strategies are built on educating each customer to have a better understanding of the SEO process and campaigns. We provide you with extensive information on why each step and action is vital in the campaign, how it will affect the overall SEO strategy, and what kind of results can we expect from this action. If you need an explanation about the metric or have a question about any terminology, our expert's will be happy to answer your questions and explain it to you in details.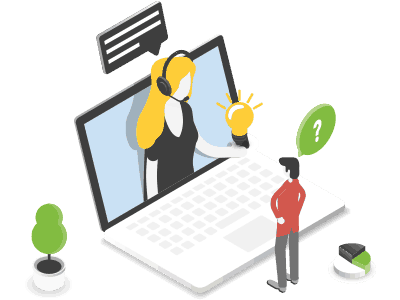 Real-Time Analytics
Profigain has developed advanced analytics and monitoring tools; we will provide you with all the tools and reports to track your campaign progress, you can sign in whenever or where-ever to see real-time keywords rankings, preview traffic developments, and ROI.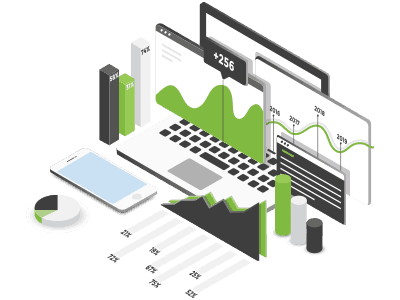 Lightning Fast Start
You don't have time to waste while waiting to see a positive ROI. We will have your campaign up and ready to launch soonest possible, to guarantee faster results than our competitors!